Forex Brokers With Unlimited Leverage
Leverage is one of the most important tools that traders use while trading. This tool allows you to trade using borrowed capital from the broker. As such, you can control larger positions and increase the profit potential. While this is true, leverage can be a double-edged sword. This is because it also increases the potential losses a trader can experience in the market. Nonetheless, with proper risk management leverage can be a very important tool.
In this piece, we will look at forex brokers with unlimited leverage. But before that, some helpful tips.
How to Choose an Unlimited Leverage Forex Broker
When choosing a broker to trade with, it is not enough to only consider their unlimited leverage offering. It is also very important that you choose a forex broker with top-tier services and trading conditions. There are four things that you should also consider highly before selecting a broker with unlimited leverage. These include:
First, it is very important to ensure that the broker of your choice is regulated by renowned regulatory bodies.

Second, make sure the spreads of the broker you choose are low so you don't have to pay hefty fees when trading.

Also, ensure that the broker gives you access to a variety of market instruments to invest in. This will you diversify your portfolio as you see fit.

It is also important to choose a broker that offers advanced trading platforms to traders. This will help you maximize your trading opportunities.
Unfortunately, there are not many brokers in the market that cover all these four areas well. We could find only one broker with unlimited leverage that ticks all of these sectors very well, Exness. Let's look at its unlimited leverage offering and trading conditions.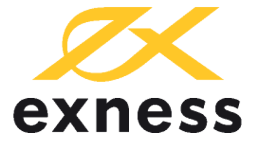 Trading Forex and CFDs entail risk.
Your capital is at risk.
Exness offers traders five different accounts, all of which feature unlimited leverage. These accounts include two standard accounts and three professional accounts. The two standard accounts include the standard account and the standard cent account. On the other hand, the professional accounts include the raw spread, the zero, and the pro accounts. Fortunately, unlimited leverage is available on all five accounts on Exness.
On regulations, Exness features regulatory licenses from recognized organizations. In South Africa, the company holds a regulatory license from the FSCA. It is also regulated by the CMA in Kenya, the CySEC in Cyprus, and the ASIC in Australia.
Conditions for Unlimited Leverage
Exness has in place three main conditions for traders to access unlimited leverage. This is in an attempt to limit high-leverage exposure to beginner traders while still accommodating the most experienced traders. These conditions include:
First, a trader must have an equity of less than $1,000.

The trader must close at least 10 orders (pending orders nonincluded) with a minimum of 5 standard lots (or 500 cent lots) across all real trading accounts in their personal area.

Finally, the total trade volume for closed orders should be more than 5 standard lots (500 cent lots) across all real trading accounts in a trader's personal area.
Leverage can be very addictive when experiencing a winning streak in the market. However, we insist that proper risk management is important when using this double-edged sword tool. It can quickly wipe a trader's account. Do not just use high leverage because you have access to it. Further, it is not enough to only look at the leverage that a broker offers. Some brokers may only offer access to high leverage to attract clients. Consider the quality of services offered by the broker and its regulatory status before committing to invest your hard-earned cash.